Building Better People To Build A Better World
For everything happening at Lighthouse


Reading the Bible is an essential part of the Christian Life.
We encourage you to read your Bible regularly.
Be blessed as you delve into God's Word and discover more of Him.
Ps Vaughn & Cherrie Marshall
This Sunday, Ps Vaughn & Cherrie will be speaking.
Their Title:

Faithfulness in Difficult Times


10 AM
As we continue our Couples Month, next Sunday Ps Jim & Dianne will be speaking.

10 AM
COMING UP
31st October - Ps Jim & Dianne
31st October (6 PM) - English/Mandarin Bilingual Service
7th November - Ps Richard & Pauline Warner
Community Service - Food Parcels
AT LIGHTHOUSE, WE'RE ALL ABOUT JESUS
Our prayer is for you to be overwhelmed by the free gift of salvation available in Christ Jesus and for you to discover the truth that sets you free into your true identity, worth, and purpose.

For over 50 years, Lighthouse Christian Church has seen the continuous gracious hand of God in providing us with some of the finest facilities of any Christian organisation in South East Melbourne.
From small groups to weekend meetups, Sunday school to Saturday morning coffee meetings for women and fortnightly men's group, we have dozens of opportunities for people to gather together in community each week, encouraging one another to pursue a life completely devoted to Christ.
Jesus said..."You are truly my disciples if you remain faithful to my teachings.  And you will know the truth,
and the truth will set you free."

May the Lord bless you as you listen to the preaching of His Word
"What am I here for?"  "Where am I going?"  "Does God exist?"  "Is there more to life than this?"
ALPHA is a series of interactive sessions that freely explore the basics of the Christian faith. It's relaxed, low-key, friendly, and fun. It's a place where people can come and ask questions, delve into issues and look for answers together.
ALPHA is for everyone, especially:
those wanting to investigate Christianity,
new Christians,
newcomers to the church,
and those who want to brush up on the basics.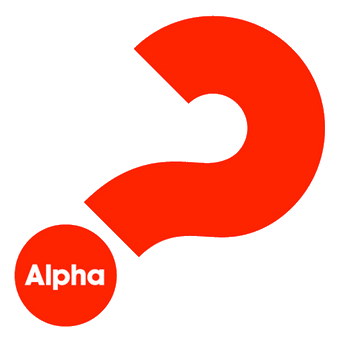 Sunday Morning Worship Service at 10 AM
Monthly Bilingual (English/Mandarin) the Last Sunday of each month at 6 PM
Lighthouse is a Child Safe Church.
For more details, click the Child Safe Policy button
Birthed out of a God-inspired vision in Pastor Richard's heart, Lighthouse Christian College has grown from its humble beginnings in 1989 to become an established and respected school. The College is situated on the same grounds as the church, growing from strength to strength, with all praise going to God.